Movers In Katy
Katy, TX, is a great place to call home. It is close to the big city of Houston, but there are plenty of things to do around the local area, too. Whether you are moving to a Katy ranch apartment, office, or single-family home, Movers Guys is ready to help you get to your new location quickly and affordably.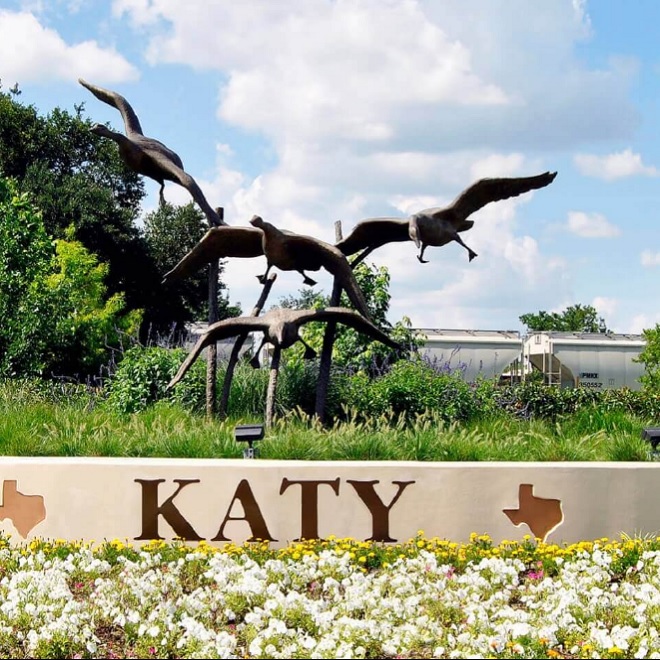 Katy Movers Services
Regardless of your reason for needing movers in Katy, TX, you want someone who can get the job done quickly and who you can trust. Movers Guys offers full-service moving options that include packing, moving, unloading, and unpacking. We can disassemble and reassemble the most common furniture and will not leave until you are settled into your new place.
Even if you do not have many belongings, hiring a professional mover has many advantages. Your time is valuable, and it can take you much longer than a group of professional movers to pack, load, and unpack. You need to settle into enjoying your new life as quickly as possible so that you can start enjoying your new place.
We have the experience and equipment to pack your valuables so that they will not get damaged in the move. In addition, we have the crew and equipment to move your larger items safely. We take every precaution to protect your home and furniture.
If you have a Katy storage unit, we can help you get your belongings out of the unit to your new location. We offer solutions for your move. We can also help with office moves so that you can get into your new space and get back to business.
How Much Does It Cost to Hire Professional Movers in Katy
The first question that you might have when you decide to hire a moving company in Katy, TX, is how much it will cost. Many factors can affect the cost of your move, including the size of your home, how many items you have, and the distance involved. It can also cost extra for items, such as gun cabinets and pianos.
We charge by the hour, and you can determine how long you need us. We can give you an individual contract the meets your needs. One thing that you need to consider when looking for cheap movers in Katy, TX, is that sometimes there are hidden fees that they did not tell you about in the beginning. In the end, a cheap moving company might not be so cheap, after all. We never have hidden fees. Everything is disclosed right up front in the contract. You pay exactly what the contract says, always.
Katy Moving Company Reviews
"When I decided to move to Katy, TX, I called around several different companies looking for prices. Others gave lower quotes, but when I did some research, I found out that they did not necessarily disclose all of the costs. They would tack on hidden fees in the end. Movers Guys was not like that, and they told me exactly what it would cost right from the beginning. They were prompt and professional when it came to moving day, too."

"When I was looking for low cost moving options, I came across Movers Guys. It was a refreshing change of pace. Their staff was so professional, and they were upfront about their prices. What they quoted is what I paid in the end."
Some Questions About Moving to Katy
Katy, TX, is a wonderful community that is perfect for families. There are plenty of job opportunities, and many come to work in education for the Katy Independent School District. There are plenty of jobs in the energy and manufacturing sectors, too. It is a vibrant community with many opportunities in the nearby area.
You will also find many things to do and many attractions in the Katy area. The Katy Mills shopping center is a popular location for national chains and small, local boutiques. Many people travel to the area to shop at this mall. Families enjoy the waterslide and amusements at Typhoon. There is also an art museum, visual and performing arts center, and plenty of wineries and fine dining opportunities. Katy is only about 30 minutes from Sugar Land and 30 minutes from Houston, so you can explore the large metropolitan areas, too.
Need a first class moving service in Katy? You found it!
Our work is always quick and efficient! We aim to save you time and money! Call us and get the best affordable moving experience to forget the heavy lifting and moving stress!